Home
Andy Kidd
Counselling
Is there anything in this world that can trouble you more than your thoughts?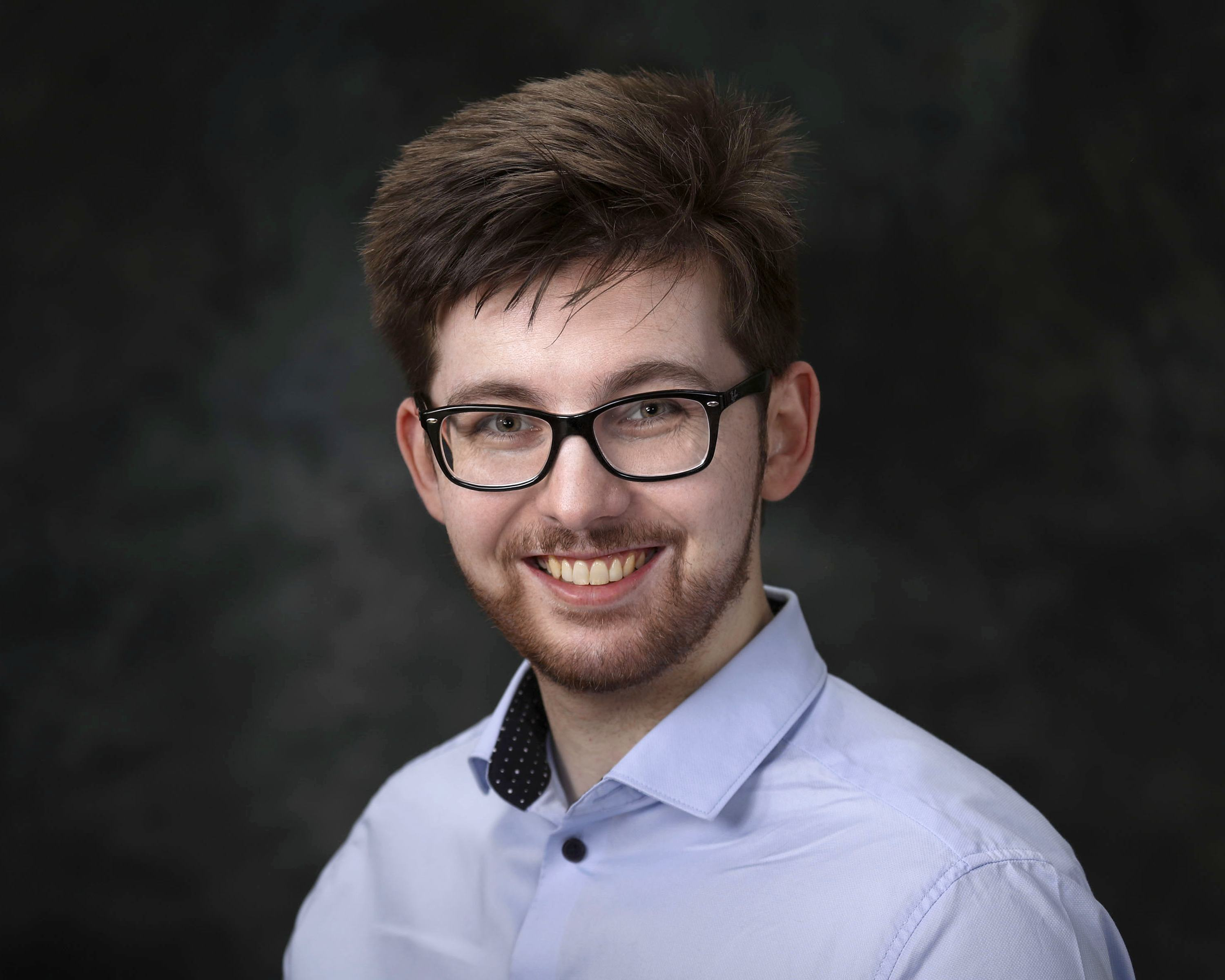 People come to therapy for many reasons, often seeking a closer relationship to find meaning in how their life unfolds. Maybe something has happened that's brought you to this page? Maybe you're unsure. Not knowing your path doesn't mean you don't have one.
I believe people are more than products of their circumstances. You are the expert on you and who you could be. Healing can come from finding the wisdom concealed within issues, including anxiety, depression, or trauma.
I approach therapy with a pluralistic mindset, that different people need different things at different times. Together we will work in meaningful ways to guide us towards solutions to problems. I also blend in relevant theory from my background in Psychology to make sense of problems.
While you can't change the beginning, I would like to meet you where you are and help change the ending.
For enquiries or to make a booking please contact First Psychology.

About
I believe our thoughts and feelings are often responses to the real world rather than a result of something 'wrong' with us. But when mental health disconnects us from ourselves, we stop following our feelings, we feel our bodies can't be trusted or are out of our control. The trauma being what happens inside you because of what happened to you.
You are more than your feelings. You can learn to observe the responses and respond to the reactions.
Trauma is a fact of life. It does not, however, have to be a life sentence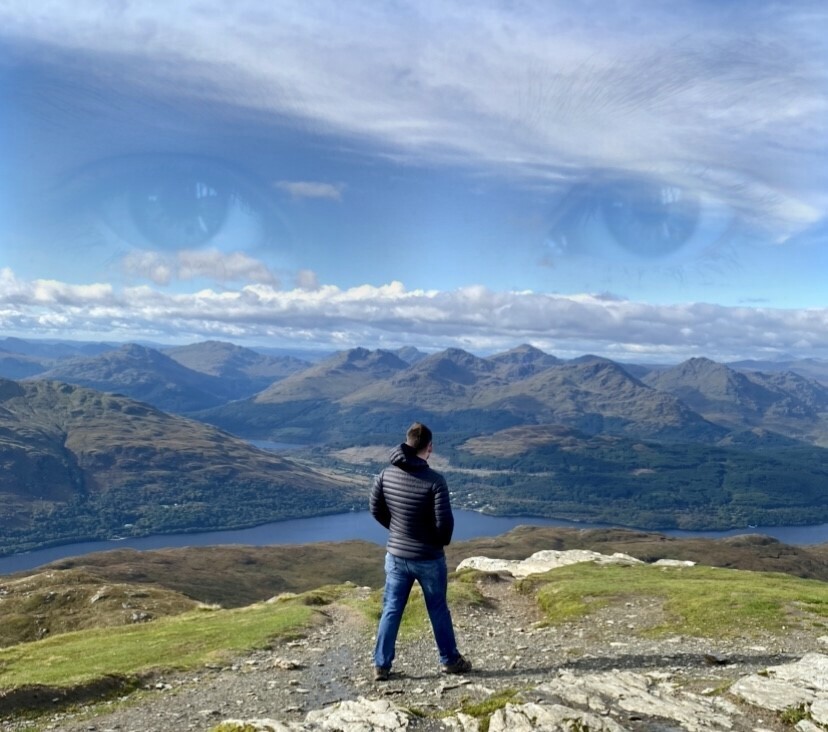 My practice has developed across organizations in the public and private sector following extensive professional and academic training. Including working within an Employee Assistance Program to support employees of various businesses. Also, using a trauma-informed approach to support survivors of sexual abuse therapeutically. My passion for student mental health has led me to work within a University Research Clinic, Student Counselling Service, and Schools. I have also supported individuals with additional support needs.
These experiences help me to engage with people as people, rather than as problems. Valuing difference and diversity, my practice is inclusive and sensitive to LGBTQIA+ issues.
Particular areas of interest include:
Anxiety & Generalized Anxiety Disorders
Chronic Health Conditions
Depression
OCD
Sexual Violence & Abuse
Suicide
Work
How I
Work
Person-Centred | Cognitive Behavioural Therapy (CBT)
Eye Movement Desensitization and Reprocessing (EMDR)
I feel therapy works best when personalized, collaborative and research-informed. I practice from a Person-Centred perspective with elements of Cognitive Behavioural Therapy (CBT). I am also an EMDR (Eye Movement Desensitization and Reprocessing) therapist. Offering choice in how sessions take place means we can work in a way that feels right for you.
Person-Centred Therapy offers a genuine relationship with specific conditions to help change behaviour and attitudes. A therapeutic relationship with a commitment to work collaboratively to achieve greater authenticity and empower positive changes.
Freedom is what you do with what's been done to you
CBT focuses on unhelpful thought habits that contribute to psychological problems and learned patterns of unhelpful behaviour. CBT aims to change our feelings by challenging our thoughts while helping you discover new ways of perceiving the world.
EMDR connects with your inner resources to heal from emotional distress caused by disturbing life experiences. EMDR focuses on memory directly to resolve unprocessed traumatic memories by kickstarting your natural healing abilities. As well as trauma - EMDR is used to support various mental health difficulties, including anxiety, panic, phobias, depression, and more.
Qualifications
Qualifications &
Memberships
MA Psychotherapy
PGDip Counselling & Psychotherapy
BA (Hons) Psychology
EMDR Europe Accredited Training (Levels 1-3)
Diploma in Cognitive Behavioural Therapy
Diploma in Online Counselling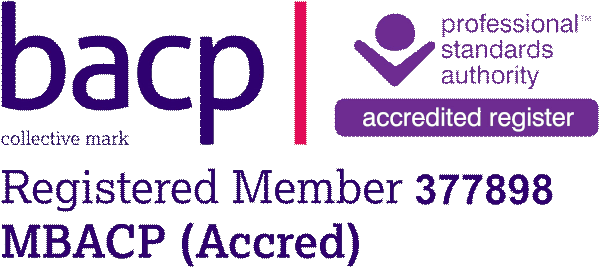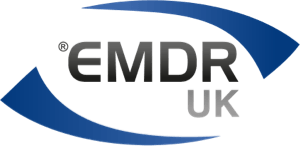 F.A.Q
Frequently Asked
Questions
I've never been to Therapy before. What can I expect?

There is no 'by the book' session but generally speaking:

Beginning/Assessment: early sessions focus on developing our relationship through understanding your experience/problems. This will help us both understand the reasons behind your difficulties.

After that, a collaborative process (formulation) in bringing together information to make sense of the problems. From there, how to move forward.

Feeding back to each other helps tailor the sessions to how you would like them to be. There may be times when I bring my own experiences of you to our sessions. This is to ensure we are both working in a way which benefits you.

Can you work with my organisation/employees?

Please contact First Psychology for all business enquiries.

Session length and duration?

Sessions are generally once a week and are 50 minutes long.

While I can work flexibly, in my experience weekly sessions tend to offer more momentum. Some people have a clear idea of how many sessions they are looking for, while others prefer to work more open ended. I am happy to work in both a time limited and open-ended fashion.

What's the difference between Counselling, Therapy & Psychotherapy?

There are overlaps, but key differences.

The terms 'Counselling' & 'Therapy' tend to be used interchangeably and have a predetermined ending e.g. 5 sessions. 'Psychotherapy' is an ongoing therapeutic relationship with no predetermined end.

In Counselling/Therapy clients typically describe a problem and look for a solution. In Psychotherapy this goes further, by exploring underlying issues which may have contributed to the problem manifesting in the first place.

An analogy is: imagine you fall off your bike and scrape your knee. Counselling/Therapy would help clean the wound and get you back on the bike. Psychotherapy would also do this, while exploring underlying causes which led to falling off the bike. Both look to give tools/resources so that if you were to fall again, you would be more prepared/capable of getting back on the bike yourself.

What's the right type of Therapy for me?

There are many different types (or modalities) of Therapy, with many overlaps in theory. People respond to different types of Therapy in different ways. Often it comes down to the person you see rather than type of Therapy. There is no 'right' way or 'only' way. What is most important is finding the right fit for you.

Confidentiality and notes?

Confidentiality is upheld in line with BACP Ethical Guidelines and GDPR.

This means that everything we discuss will remain confidential. However, there is a difference between confidentiality and secrecy. There may be incidents where I am ethically and legally bound to breach confidentiality e.g. if you are at risk of serious harm to yourself or others. Should anything like that come up, where appropriate I will do my best to discuss it with you first.
Address
Suite 105, 109 Hope St, Glasgow G2 6LL
8 Sandyford Place, Glasgow, G3 7NB
Train
Hope St: Short walk from Glasgow Central and 10 minutes from Queen Street.
Sandyford: Short walk from Charing Cross, a longer (but walkable) distance from Glasgow Central and Queen Street.
Parking
Hope St: QPark - Jamaica Street.
Sandyford: Onstreet parking available.
Accessibility
Due to stairs, the areas I practice in are not wheelchair accessible.
If this is a barrier, I can offer Telephone or Online Counselling as more accessible options.