World Suicide Prevention Day
'Creating Hope Through Action': Empowering and promoting actions to inspire hope for those affected by suicide.

September 10th is 'World Suicide Prevention Day,' a day that promotes discussion about mental health and suicide to support and inspire hope for people affected by suicide.
Suicide is one of the world's leading causes of death
The colour yellow and the yellow ribbon are symbols of 'World Suicide Prevention Day' following the death of Michael Emme in September 1994.
Michael owned a bright yellow 1968 Ford Mustang. After Michael passed away, his family, friends, and community paid tribute to him using the colour yellow.
Suicidal thoughts are often linked to feelings of hopelessness and isolation; but people can be affected by suicide differently.
Almost 800,000 people worldwide die by suicide each year, roughly 1 death every 40 seconds
6,859 suicides were recorded in the UK and Republic of Ireland in 2018
In 2020, Scotland recorded 805 suicides (575 males and 230 females); that's 2 people on average dying by suicide each day
Men are three times more likely to take their own lives than women
In the UK, the suicide rate for women is now at its highest rate on record
One in eight LGBTQIA+ people aged 18-24 had attempted to end their life
Almost half of transgender people had considered taking their life
(Sources: Samaritans & Save)
Many risk factors have been identified, including but not limited to: abuse, neglect, racism, prejudice, self-harm, academic pressures and previous attempts.
But people are not statistics
Every life lost to suicide is a tragedy.
Behind each statistic is a person in unimaginable pain. But responding to the pain saves lives and avoids more tragedy.
Suicide can be a difficult subject to talk about. Raising awareness and breaking barriers is vital for prevention.
Taboo feeds a stigma surrounding suicide which can act as a barrier to those struggling to get support.
A big part of the fear is misconceptions like discussing suicide can 'put the idea in someone's head'. But asking someone about suicide does not necessarily induce or exacerbate thoughts. Asking can reduce isolation and help identify risk.
Fear can freeze compassion by stopping us from asking someone: 'are you okay?'
Talking saves lives. A conversation offers a lens to see and find hope.
Can suicide be prevented?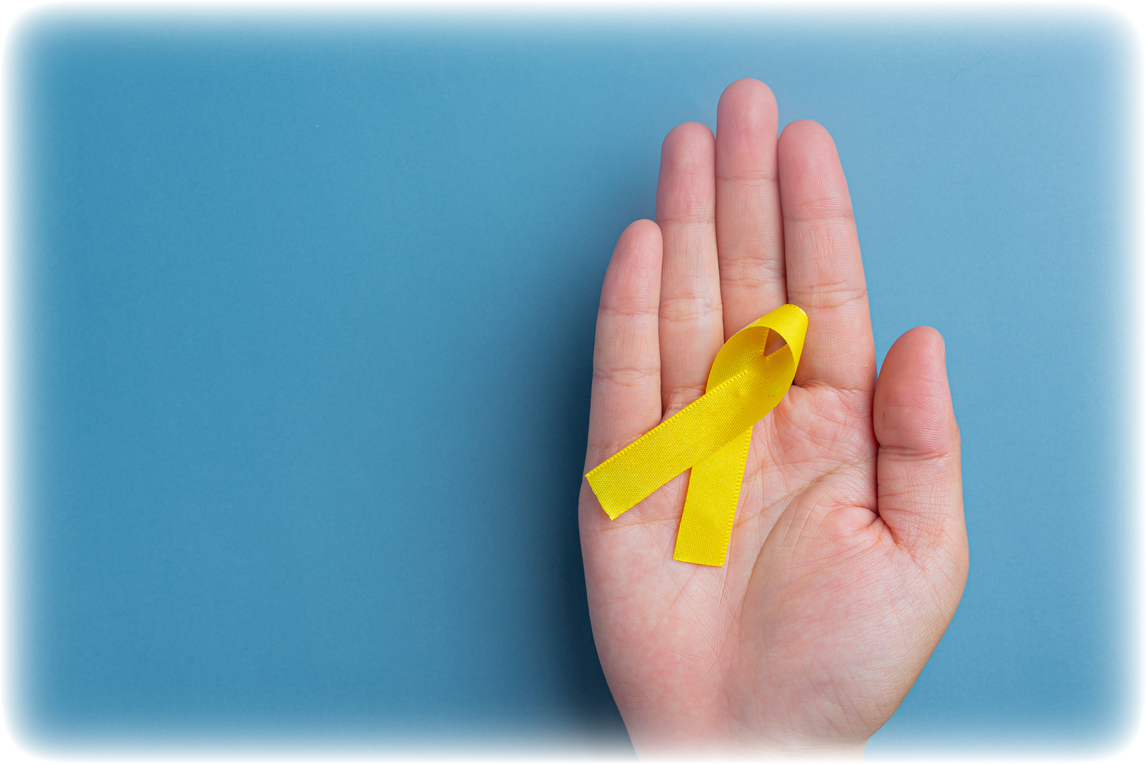 Suicide IS preventable.
Therapy isn't the only option to access support.
Samaritans have practical advice on managing suicidal feelings, with Mind offering advice on supporting others.
Everything you judge negative about yourself served a purpose at a time.
Hope allows the question to become 'what's this trying to teach me?' instead of 'why is this happening to me?'
Creating hope through action
"Hope" is the thing with feathers -
That perches in the soul -
And sings the tune without the words -
And never stops - at all"
Emily Dickinson
To me, much of happiness is found in hope.
When we've lost hope due to life's tragedies, self-awareness of what we've lost comes at a price - we realise how vulnerable we are.
Feelings aren't facts, and they're not forever. Hope offers a direction away from suffering.
Healing is not about never feeling pain, anger, despair or sadness – but is about how you respond to them when they arise.
If you or someone you know is struggling, there are many national and local agencies available offering support: